Corner Brook is well-known for its enchanting outdoors. Besides, the climate in this part of Canada is among the friendliest for tourists. It receives a lot of snow every year, which means you can have loads of fun during winters. 
The city also has some of the best hotels in the province of Newfoundland and Labrador. So, if you're looking forward to booking your accommodation during your visit to Corner Brook, you'll have several choices. Here are a few of the most fabulous hotels to consider for a memorable stay in Corner Brook: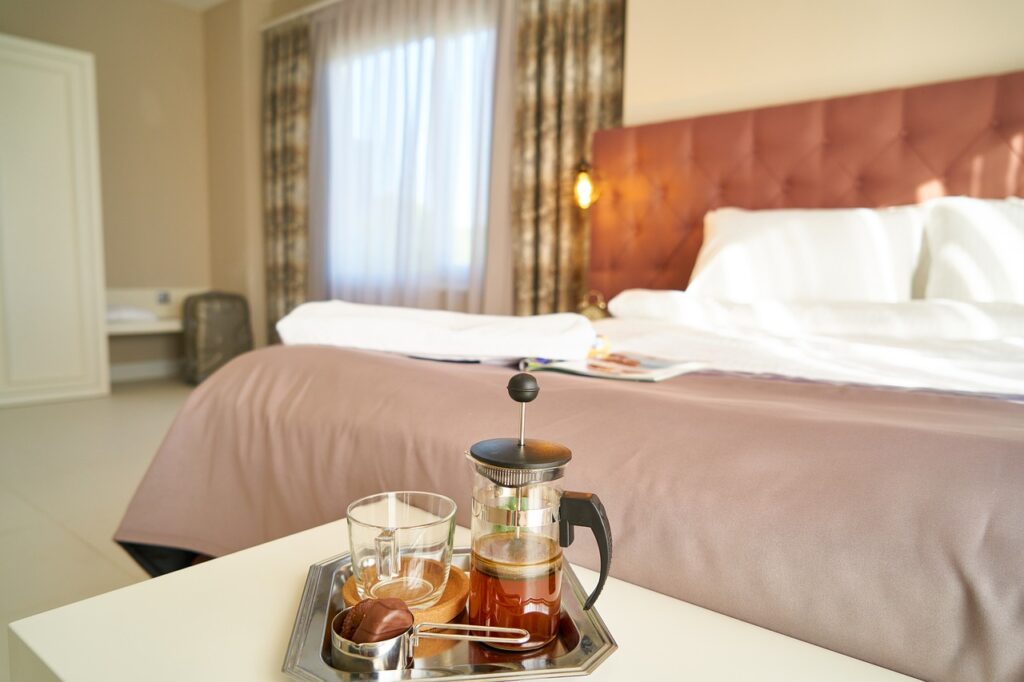 1. Greenwood Inn & Suites
This full-service hotel is conveniently located in the city center of Corner Brook. Quite a few wonderful places in the province are located close to this property. The International Appalachian Trail and Blomindon Golf & Country Club are some of them. The hotel has been rated highly for its customer service, affordable accommodations, and modern amenities. 
It features an on-site restaurant, indoor pool, free on-site parking, free Wi-Fi, and laundry facilities. Each of the rooms has been provided with air-conditioning and a 32-inch flat-screen cable television. Some of the rooms have a coffee machine as well.  
2. Glynmill Pond
This historic inn was constructed in 1923 by Andrew Cobb, a famous Canadian-American architect. It has been built in the Tudor Revival style and is among Corner Brook's most recognizable buildings. You'll be impressed by the awe-inspiring natural setting surrounding this inn. 
With a stay at this elegant inn, you'll experience an amazing tranquility and a heart-warming service. Its charming rooms have been provided with free Wi-Fi, free toiletries in the bathroom, and comfortable air-conditioning. 
The Wine Cellar Steak House located in Glynnmill Inn's basement serves mouth-watering grilled delicacies. A lounge on the main level has a beer on tap and offers a full-service menu. The inn also has a pub and on-site restaurant. 
3. Hew and Draw Hotel
This family-owned boutique hotel has tastefully designed rooms provided with some impressive amenities. It is located at a distance of about 49 kilometers from Deer Lake Regional Airport. The hotel offers a 24-hour room service and front desk for the benefit of its guests. You'll also get to enjoy free Wi-Fi throughout the property while staying in this hotel. 
Each of its rooms has a seating area, flat-screen television with cable channels, private bathroom, and air-conditioning. Among the other facilities provided in the rooms are a hot tub and hairdryer. The private bathroom in every room has a shower and free toiletries. Hew and Draw Hotel also provides free private parking, a business center, gym, and laundry service.
4. Comfort Inn Corner Brook
Located close to Corner Brook Plaza, this hotel has received a lot of praise for its comfortable beds. A stay at this property would give you the convenience of shopping at the Corner Brook Plaza Mall. You can also get to Marble Mountain Ski Hill easily as it is just a few steps away. 
Every room of this hotel has a flat-screen television with cable channels, coffee makers, hairdryer, and ironing facilities. You can make free local telephone calls from your room. Yet another major highlight of this hotel is the Jungle Jim's Restaurant, which serves some delicious regional delicacies.   
4 Best Hotels for Comfortable Stays in Corner Brook