Those who are told about the natural beauty of Corner Brook find it hard to resist visiting the city. During winters, it gets transformed into an amazing wonderland. In the winter months, you'll have plenty of opportunities to indulge in some exciting outdoor activities.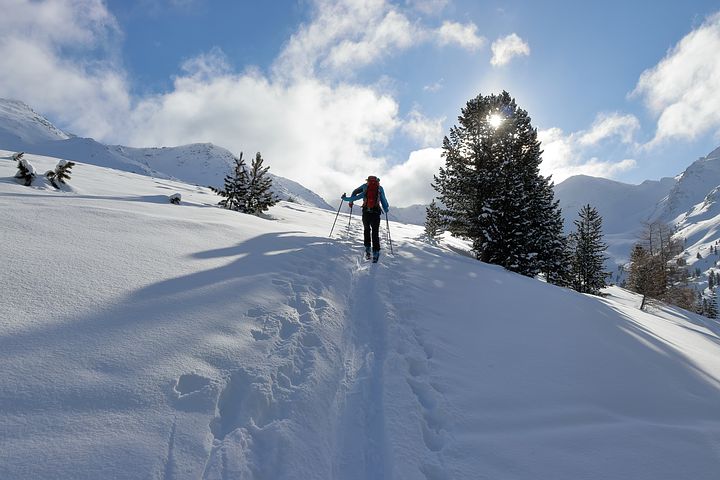 You just need to get out and travel to the fascinating places in and around Corner Brook. Some of the exciting winter adventures awaiting you while exploring Corner Brook are:
1. Caving
Caving tours provided by local tour operators would take you through the interesting cave system of this region. This city is home to a labyrinth of caves, which can be explored during summers as well as winters. In the winter months, this cave system wears an entirely different look. You'll get to witness frozen ice shards instead of stalactites and stalagmites. 
A pleasant trip down Corner Brook gorge ends in this three-hour tour of the cave system. The rocks inside these caves are cooled by the snow and ice formed during winters. These marvelous sights would surely tempt you to click some great photos.
2. Skiing
If you love skiing, there'll be no place better than Marble Mountain Ski Resort when you're in Corner Brook. This mountain is a well-known destination for skiing in the east of the Rockies. Within its terrain of 91 hectares are 5 lifts best-suited for skiers of all levels. 
The vertical drop of Marble Mountain is the highest ski area in the entire Atlantic Canada. The mountain is located near the city of Corner Brook. This would make it easier for you to visit the ski resort.
3. Snowmobiling
Snowmobile riders can have plenty of fun on the groomed trails that extend to more than a thousand kilometres. These trails are located close to the Humber Valley Resort. This resort is at a short distance from the Deer Lake Airport. A snowmobile is the equivalent of an all-terrain vehicle, except that it runs on snow-covered paths. 
This would be an entirely new experience, if you choose to indulge in this activity. You'll also get the chance to witness some delightful sights from the seat of the snowmobile. These sights include vast expanses of frozen water bodies and snow-clad trees.
4. Snowshoeing
Now, you might be wondering what snowshoeing is. Well, this is a form of hiking, which involves walking the snow-covered paths. This is done with the help of a footwear called snowshoe. This activity is relatively new, but growing quite rapidly. If you wish to enjoy snowshoeing during your time spent in Corner Brook, visit Gros Morne National Park. 
It can be reached with a 90-minute drive from Corner Brook. During winters, this park wears an entirely different look and becomes an ideal place for snowshoeing and skiing. While on a visit to this place, you can choose Backcountry Ski Huts for an overnight stay.
5. Ice-skating
This is one of the best recreational activities skaters can enjoy during their time in Corner Brook. Ice-skating involves the use of metal-bladed skates to glide on icy surfaces. For this kind of surfaces, the ideal place would be the frozen Humber River. 
Once this river freezes during winter, you can try your ice-skating skills on it. Before you begin, it is important to check whether the prevailing conditions are suitable for the activity.
5 Winter Adventures for Tourists Exploring Corner Brook